All contents ¨Ï copyright 2002 Sesil International Corp. / Sesil Co., Ltd.

All rights reserved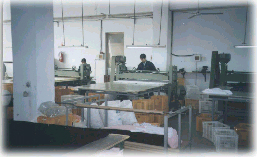 Cutting
26 workers
3 press cutting machines
6 heat cutting machines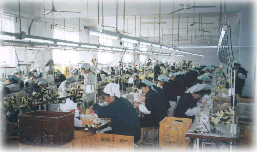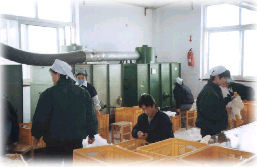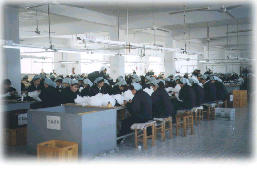 Sewing
450 workers including 16 skin turning workers
400 sewing machines
2 overlock machines
Stuffing
24 workers
4 stuffing machines
Finishing
200 workers
5 metal detectors
2 blowing machines
Our main factory is located in Qingdao, China. We also have several subsidiary factories nearby our main factory and they all have been working closely with us for many years.
All of our factories including subsidiary factories comply with regulations from the labor department of China.
Please review the following factory info and let us know if you have any questions.